CIRC 2018 Equipment Servicing Task Update
New Aerial Point Clouds
There have been updates to the provided maps to include links to point cloud information. This is intended to assist teams in planning in advance of their visit to CIRC.
The point clouds are provided with an online viewer based on Potree and are generated by Prairie 3D Geoinformatics. The online viewer is experimental and CIRC can not guarantee accuracy.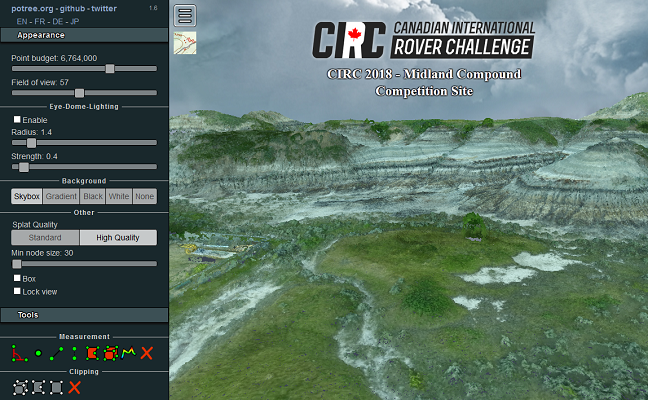 Equipment Servicing Manual and Sample Diagnostic System
To help teams prepare for the Equipment Servicing task, CIRC has provided a Manual and Sample Diagnostic System API for testing purposes. See the Equipment Servicing Rules sections for more information.
Please note that the full system API will be available for testing during the evening of August 10. If there are any questions about the Diagnostic System, please contact ([email protected])[mailto:[email protected]]
If you have any questions, concerns, or comments regarding the event please do not hesitate to contact us at [email protected]