CIRC will be making custom shirts for attendees to the event. Please select the items below you would like to reserve to be picked up at the event, or arrange with the organizers for shipping or pickup at an earlier date.
Sizes below are for Unisex Triblend shirts from Bella+Canvas. See Product Specifications.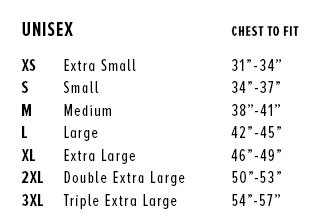 Please note, the apprarel order has closed. A few extra items ordered for sale at the event to accomodate anyone who missed the deadline. To check if we will be able to stock your size at the event, please do not hesitate to contact us.
If you have any questions, concerns, or comments, please do not hesitate to contact us at [email protected]