Below is a list of all teams registered to participate in the 2018 competition. New participant applications are not currently being accepted.
2018 Participants
American International University Bangladesh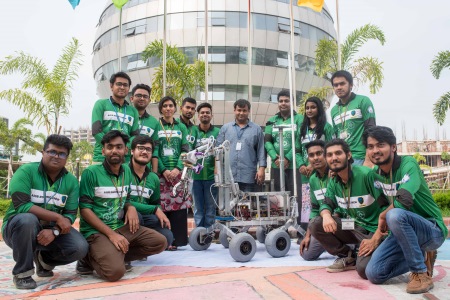 AIUB Robotic Crew is a team of 22 students proud to represent our university at competitions throughout the world. We are the first team from Bangladesh to compete in URC held in Utah three consecutive years. We are truly enthusiastic and have a lot of fun building our systems. We are excited to show our best performance at CIRC.
Bialystok University of Technology, Poland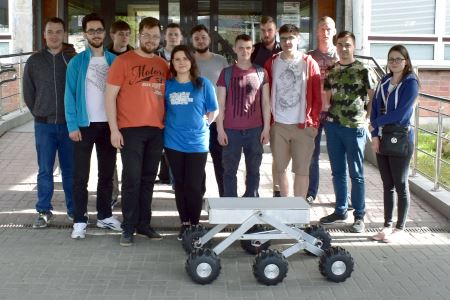 Team Argo is a group of talented students from the Bialystok University of Technology. We are passionate about robotics and have a lot of fun while creating our systems. We learn how to use vision systems for autonomous control, and we will be happy to test our solutions at the competition field. Our group is the source of many non-standard ideas and we are not afraid to use them all.
Ahsanullah University of Science and Technology, Bangladesh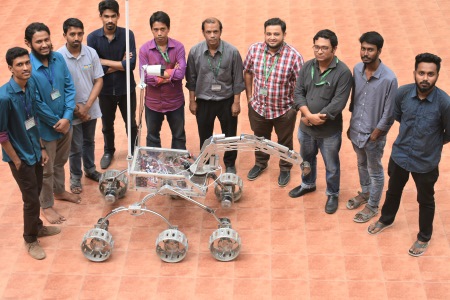 AUST Little Step rover team is a collaboration of core engineering sectors and fundamental science. Team members are motivated to develop a rover by improving its subsystems such as structure, power supply, communications, software, and scientific instruments. The team members are mostly undergraduate students.
Carleton University, Canada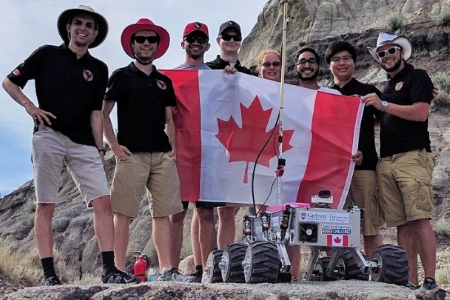 Hailing from Ottawa, Ontario, the Carleton Planetary Robotics Team is a team of over 30 undergraduate students from a large variety of engineering streams. In our 5th year of being a team, we are proud to have built and be competing this year at CIRC with our third rover, 'Waldo'. After a strong showing and 2nd place finish at CIRC last year, the team is excited to return and see what the organizers have in store for us this year!
Harvard University, USA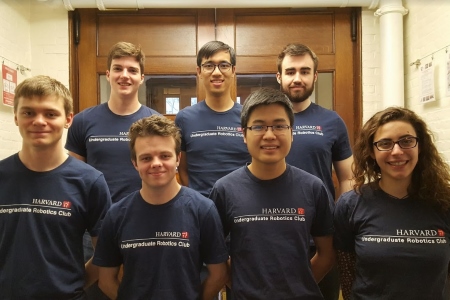 The Harvard Mars Rover team is comprised of 20 students pursuing a wide variety of majors, such as ME, EE, CS, Neurobiology, Astrophysics, Molecular & Cellular Biology and Engineering Sciences. Project manager Robert Anderson has years of experience in the defense industry and leading student teams. The team is officially under the Harvard Undergraduate Robotics Club (HURC). Currently in its second year, the team hopes that an innovative and technical approach to the Rover Challenge will allow them to succeed in completing all tasks.
University of Washington, USA
Leading University, Bangledesh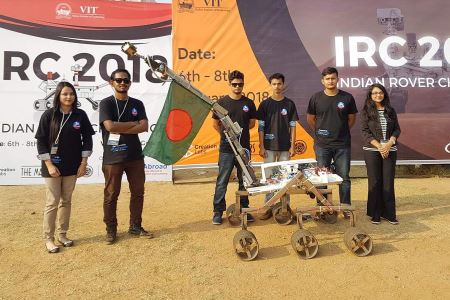 Team LU_Durbar consists of seventeen students under the supervision of Mrinal Kanti Dhar (Team advisor) and Md Abu Bakar Siddik (Team Leader). Team members are mainly from the departments of Electrical and Electronic Engineering and Computer Science and Engineering. We are passionate and dedicated towards our work, and we have been active in space robotics for three years. Recently, we achieved second place in Indian Rover Challenge 2018 at the Vellore Institute of Technology. We are very confident about our upcoming competitions.
North South University, Bangladesh
Oregon State University, USA
Wrocław University of Science and Technology, Poland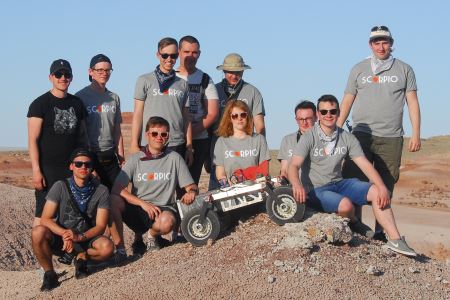 Student Association OFF-ROAD from Wrocław University of Science and Technology has been creating Mars rovers and leading in prestigious competitions since 2013. There are 23 members of the team in 4 technical groups: mechanical, software, science and electronic teams. Currently we are improving our newest construction, Scorpio X, which is our 6th rover.
University of Toronto, Canada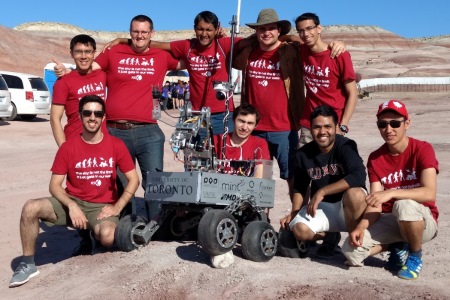 Robotics for Space Exploration's mission is to form a multidisciplinary team of engineers to develop innovative technology for space exploration. Our goal is to provide our members with a comprehensive understanding of space exploration to meet these challenges. We are proud to represent the University of Toronto at robotics competitions around the world. Consisting of over 30 undergraduate students in a variety of engineering disciplines, we are excited to bring only our best to the CIRC.
Ryerson University, Canada
University of Alberta, Canada
University of Saskatchewan, Canada
University of Warsaw, Poland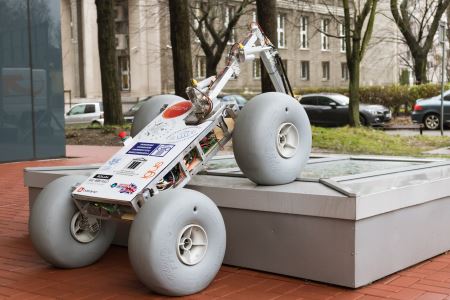 The University of Warsaw Rover Team is a student robotics team based at the Faculty of Physics, University of Warsaw, Poland. We are a group of over 20 students of various non-engineering majors united in one goal - to build the best rover possible. For the CIRC we are preparing our newest construction - the Anteros 2. It represents a further development of our 2017 rover, with which we have competed at the URC.
University of Victoria, Canada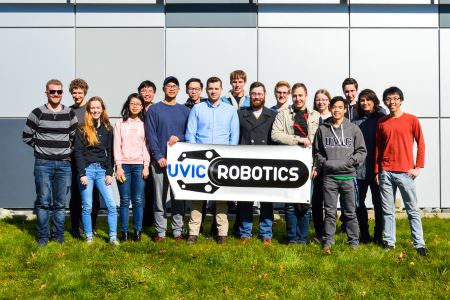 Our team inspires students to study fields of technology and science with opportunities of involvement in the community. Our team members provide an environment where personal development and mentorship create a positive foundation for members to excel. Our multi-disciplinary team designs a Mars Rover for the purpose of gaining experience with applied skills in engineering and science. Our team members strive to be the innovators of tomorrow and do so by tackling compelling challenges for topics of space exploration and colonization.
Western University, Canada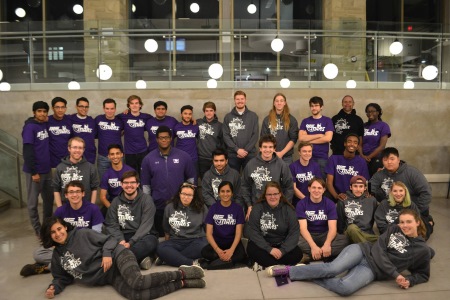 WE MARS is a robotics club from Western University. Our club consists of 20 members from various different disciplines. We started out as a mentorship club for high school teams competing in FRC (First Robotics Competition) and have recently started competing in rover challenges as well.
York University, Canada